Kruse's Auto Repair Center Offers Auto Repair Services You Can Count On!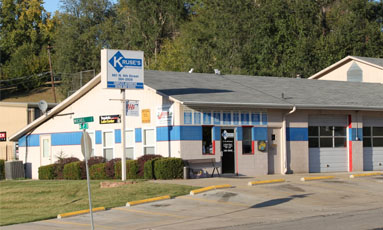 Kruse's Auto Repair Center has been providing customers in the Saint Joseph, MO 64501 area with high-quality automotive maintenance and repair services since 1995. Our experienced mechanics will get your vehicle up and running again, and we'll keep it in top operating condition.

We provide a range of services, including 4x4 Services, Alignment, Brakes, Car & Truck Care, Electric and Hybrid Vehicle , Electrical Services, Electronic Services, Engine & Transmission, Engine Maintenance, Expired Warranty Care, Fleet Wheel Services, General Services, Heating and Cooling Services, Inspections and Emissions, Miscellaneous Services, Quick Lube Services, Towing, Towing & Recovery, Transmission Services and Undercar Services. We're proud of our great mechanics, who have years of experience working on many different types of vehicles. They have the knowledge required to diagnose your problems, and to find affordable solutions to get you back on the road quickly.

To learn more about our services, call us at 816-364-5939 or email us today. We're looking forward to earning your trust as a friendly, honest and reliable alternative for your auto maintenance and repair needs in Saint Joseph.
$5 Off Oil Change Services
Save money on your next visit with us! Mention you saw this discount to receive $5 off your oil change service.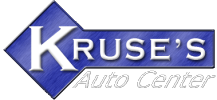 Vehicle Tips
According to recent studies, 5 percent of all motor vehicle fatalities are clearly caused by automobile maintenance neglect.
The cooling system should be completely flushed and refilled about every 24 months. The level, condition, and concentration of coolant should be checked. (A 50/50 mix of anti-freeze and water is usually recommended.)
Never remove the radiator cap until the engine has thoroughly cooled. The tightness and condition of drive belts, clamps and hoses should be checked by a pro.
Change your oil and oil filter as specified in your manual, or more often (every 3,000 miles) if you make frequent short jaunts, extended trips with lots of luggage or tow a trailer.
Replace other filters (air, fuel, PCV, etc.) as recommended, or more often in dusty conditions. Get engine drivability problems (hard stops, rough idling, stalling, diminished power, etc.) corrected at a good shop.
A dirty windshield causes eye fatigue and can pose a safety hazard. Replace worn blades and get plenty of windshield washer solvent.
Have your tires rotated about every 5,000 miles. Check tire pressures once a month; let the tires cool down first. Don't forget your spare and be sure your jack is in good condition.
Check your owner's manual to find out what fuel octane rating your car's engine needs then buy it.
Keep your tires inflated to the proper levels. Under-inflated tires make it harder for your car to move down the road, which means your engine uses more fuel to maintain speed.
Lighten the load. Heavier vehicles use more fuel, so clean out unnecessary weight in the passenger compartment or trunk before you hit the road.
Use the A/C sparingly. The air conditioner puts extra load on the engine forcing more fuel to be used.
Keep your windows closed. Wide-open windows, especially at highway speeds, increase aerodynamic drag and the result is up to a 10% decrease in fuel economy.
Avoid long idling. If you anticipate being stopped for more than one minute, shut off the car. Contrary to popular belief, restarting the car uses less fuel than letting it idle.
Stay within posted speed limits. The faster you drive, the more fuel you use. For example, driving at 65 miles per hour (mph) rather than 55 mph, increases fuel consumption by 20 percent.
Use cruise control. Using cruise control on highway trips can help you maintain a constant speed and, in most cases, reduce your fuel consumption.
Keep your engine tuned. A fouled spark plug or plugged/restricted fuel injector can reduce fuel efficiency as much as 30 percent.
Inspect the engine's belts regularly. Look for cracks or missing sections or segments. Worn belts will affect the engine performance.
Have the fuel filter changed every 10,000 miles to prevent rust, dirt and other impurities from entering the fuel system.
Change the transmission fluid and filter every 15,000 to 18,000 miles. This will protect the precision-crafted components of the transmission/transaxle.
Inspect the suspension system regularly. This will extend the life of the vehicle's tires.
Oct 22
2020
Sep 01
2020
Aug 18
2020
What Our Customers
Are Saying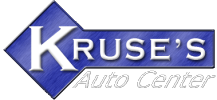 Once again Jeff, Craig and crew came through for us. Not only do we trust them thoroughly we've also recommended them to others and they've helped family members out too. Always excelling in customer service over and beyond!
Sandi Mueller Baker

, 01/09/2020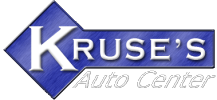 They do great work. They know what they're doing. They take care of their customers. I highly recommend this business. My family has been going to them for 15 years.
Angie Noah

, 12/10/2019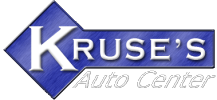 I just wanted to share my experience I had with this shop and the wonderful people that works there. I took the car in as it wasn't running right, they were very busy and couldn't really get to me for a week or so. This was Monday afternoon, The vehicle was dangerous to drive, so I left it with thinking I wasn't going to have a vehicle for over a week. To my surprise, they got my vehicle in the next morning and called to tell me what was wrong with it the next morning. I still wasn't expecting my vehicle until Tuesday or Wednesday the next week. They called me Tuesday evening about 5:10, telling me my vehicle was ready for pick up. I was in total shock, after driving the vehicle it was running right again and I can't tell you how thankful I am to the whole shop for servicing my vehicle and then surprising me again with putting my vehicle as a priority. God bless you all.
Peggy Buch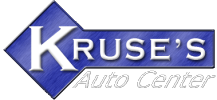 Go to Kruses for all your maintenance and repairs! They do a great job!
Matt Merten

, 08/22/2013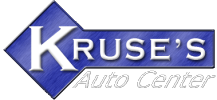 Down the street from where I live, so it's nice.
Brently Gasper

, 04/13/2014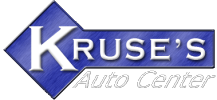 Gotta love the hospitality. Always do a great job!
Cheri Nicole Walker

, 12/11/2014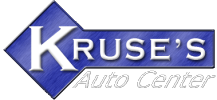 The People at Kruse's are WONDERFUL! We were in St. Joe and my truck broke down. They picked us up, took as back to the shop so the truck could be towed. The let me know that a valve spring break, dropped a valve, but did not damage the piston or cylinder. . .got lucky. Anyway, they gave me several options, and took care of the repairs, kept in touch, quoted almost exact costs, and the truck is running wonderfully. I cannot say enough positive about Jeff and Craig, they were Great. I only wish they were closer, experiencing their customer service and the great job they did was refreshing. . .THANKS GUYS!!!!
Gary Jorgensen

, 09/23/2015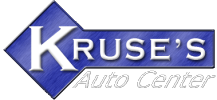 Great service and great guys!
Carol A. Eivins

, 02/09/2016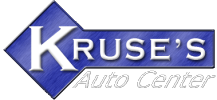 Everyone is friendly. They are the only shop I will take my car to. I don't trust anyone else.
Tia Pierce

, 09/26/2016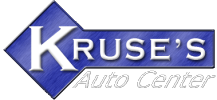 Jeff kept us up to date. They gave us a loaner car and shuttled us to get it. Amazing service!!!!
Amber Marie Gann

, 03/01/2017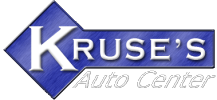 Jeff, Craig and the crew are all amazing! I always take my car there for repairs and minor tune-ups. Would HIGHLY recommend them. They will diagnose the problem and call and let you know right away and give you an idea of what it will cost to fix it so you aren't blindsided by a hefty expense. Very reliable and I live out of town and continue to take my car to them.
Emily Gardner

, 05/31/2017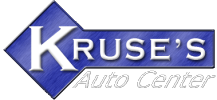 Our truck was broke down and we lived two hours away. We had never met, we just called them and they towed the truck and fixed it right away without any payment. They are the nicest and most honest people in the auto repair business we have ever known.
Melinda Thompson

, 05/04/2018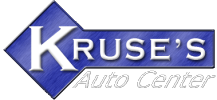 Excellent service! Would strongly recommend thier work.
Larry Lambing

, 07/27/2018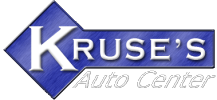 These folks are so Honest and the best to work with. They always go above and beyond for their customers!!
Christi McMillian Purcell

, 08/15/2018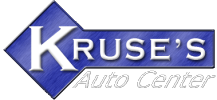 Kruse's is the only place I will take my cars too. I recommend Kruse to others and I greatly appreciate everything they have done for us.
Hannah Loew

, 08/18/2018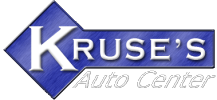 Craig was very helpful and I was completely impressed with the service all around. took my new used car for inspection and it had a few things wrong they got my car in that day and had the items fixed the next. He was very informative and tried to save us money. They were very friendly and explained all the details they were very educational. I will definitely be using kruses from here on out for any future maintenance!! Thank you !
Ashley S.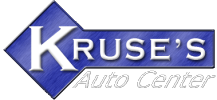 One of the best maintance shops I've ever been too. I was very impressed with how friendly,informative, and speedy the staff was. they had gave us 2 estimates to chose from the cheapest route and the more expensive. He was able to get my car right in that day and had it ready the next afternoon they replaced 2 ball joints, 2 shocks, wipers, and put 4 new tires. They have gained another regular customer with us! You guys did great and now my car drives like a dream!
Jason S.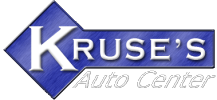 Best mechanics around did me right got my truck straightened out there prize Wonderful's customer service will take my vehicle back at any time
Mike T.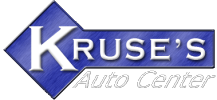 Craig, Sean, and the gang helped me when I was stranded with a broken strut. They explained my options and considering my travel situation, found a way to get it done in the afternoon with care and courtesy. The loaner van they offered me helped me enjoy an afternoon in St. Joseph knowing my van was in good hands, and it was. Estimate for cost was right on point and they rotated my tires as a throw-in. Thanks!
Marc S.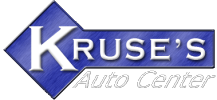 I was really impressed with the customer service at this place today. I was a first time customer because this place was highly recommended and they didn't disappoint. Helped me out with a ride while I waited, and explained what they did to my car thoroughly. They gave me a discount for being a first time customer as well. The customer service surpassed any other auto shop I've ever been to.
Lisa L.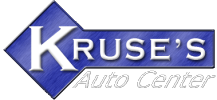 Great and timely service! These guys do it right and are super helpful in explaining what they find. I've been satisfied with everything they do from inspections to a full engine replacement.
Foxtatic T.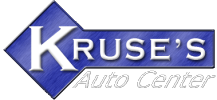 Very polite. Helpful. Honest
Fawn R.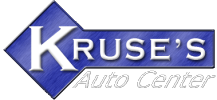 Very very impressed with this place. Dropped my truck off Thursday night. They had it figured out and fixed in one day. Highly recommend this place. Little far away from me but very impressed and will have my truck towed here again if needed.
Dustin R.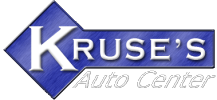 Always get fast and good service here.
Logan R.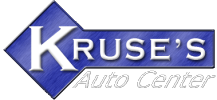 Friendly staff that did awesome work. Affordable pricing
Jamie H.
Kruse's Auto Repair Center
901 N 4th St,
Saint Joseph, MO 64501